8.3A LED Light Box Power Supply Aluminum Housing 200W 24V LED Driver
---
| | |
| --- | --- |
| Place of Origin | China |
| Brand Name | WHOOSH |
| Certification | CE |
| Model Number | HX-200GCL-24 |
| Minimum Order Quantity | 50PCS |
| Price | US$1-18 |
| Packaging Details | 50PCS/CTN, 14.5KGC/TN |
| Delivery Time | 2-7 Days |
| Payment Terms | T/T |
| Supply Ability | 20000PCS per day |
Product Description
Product Specification

Silica Sealed Interior Slim LED Driver 24V 200W, 24V 8.3A LED Power supply for big projects like metro and airport LED
1) Sepcifications
| | | | | | |
| --- | --- | --- | --- | --- | --- |
| Model | Size/mm | Input | Output | Output Current | Warranty |
| HX-200GC-12 | 329x46.5x30 | AC 180~264V | DC 12V | 16.7A | 3 Years |
| HX-200GC-24 | 329x46.5x30 | AC 180~264V | DC 24V | 8.33A | 3 Years |
2) Input Characteristics
Input Voltage: AC 180-264V
Input Frequency: 50/60Hz
Input Current: 2A Max (full loaded at the lower limited of input voltage range)
Inrush Current: 80 Amps Max. Cold start at 240Vac input, with rated load and 25℃ ambient.
Ac Leakage Current: 3.5mA Max. At 240Vac input
3) Output Characteristics
1. Output Power

| | | | | |
| --- | --- | --- | --- | --- |
| Voltage | Min. Load | Rated Load | Peak@10mS | Rated Output Power |
| DC 24V | 0A | 8.3A | 220W | 200W |
2. Line Regulation

| | | | | |
| --- | --- | --- | --- | --- |
| Voltage | Min. Load | Rated Load | Line Regulation | Load Regulation |
| DC 24V | 0A | 8.3A | ±3% | ±5% |
3. Ripple and Noise
Under nominal voltage and nominal load, the ripple and noise are as follows when measure with Max.Bandwidth of 20MHz and Parallel 47uF/0.1uF, crossed connected at testing point.

| | |
| --- | --- |
| Voltage | Ripple and Noise(Max.) |
| 24V DC | 200mV p-p |
4. Turn on delay time: 2Second Max.at 220Vac input and output Max.load.

5. Rise time:40 mS Max.at 220Vac input and output Max load.

6. Efficiency: 85% Min, At220Vac input voltage and full load calculation efficiency.

7. Overshoot: 5% Max.When power supply at turn or turn off.
4) Protection Functions
1. Short circuit protection: auto recovered when short circuit faults remove.

2. Over current Protection: auto recovered when over current faults remove.

3. Over load protection: auto recovered when over current faults remove.

5)Test
Drop test, Salt Spray Test, Surge test, Ageing test, lightning test, Temperature Variation test etc.
6) Safety Requirement
1Safety Standard:

Safety: Design by IEC60950 standard.

2. DIELECTRIC STRENGTH Hi-Pot:
Primary to secondary:1200Vac/10mA/60S for type test.
Primary to case:1200Vac/10mA/60S for type test.

3. Iusulation resistance:Primary to secondary:10MΩ min at 500V DC.
7) EMI Requirement
Designed according to the following standards:

1. FCC class B rules
2. EN55022 class B rules
3. GB9254-1998,GB17625.1-2003
8) Structurer
9) OEM

Customize label and Inner box
10) Packing details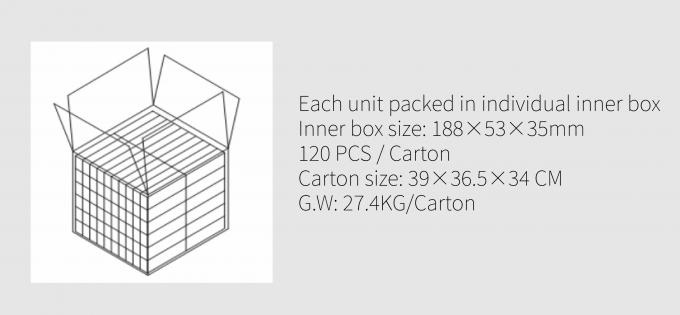 11) More product pictures
Factory Capacibility
1. Professional manufacturer
17 Years experience, 10,000 square meters factory, 400+ employees, 8 production lines
2. Scientific Management
ISO9001:2015 Quality Management System Certified, 7S administration
3. Independent R&D teams

10+ Engineer teams, innovative and independent R&D ability
4. Advanced equipment
SMT plant, wave-soldering machine, Semi-auto assembling, EMC lab, Test Lab, Ageing room etc.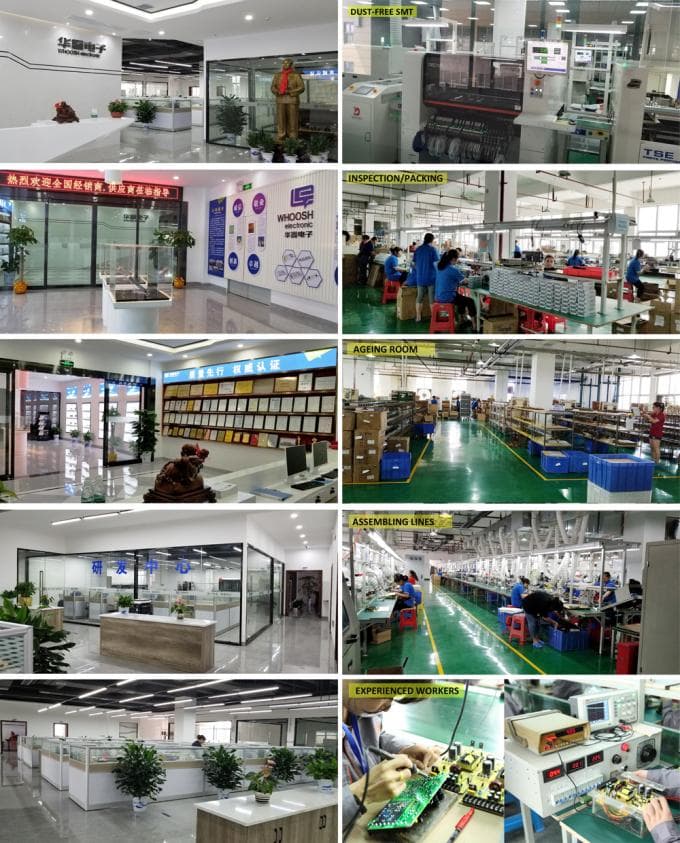 Product Details
Output Current
8.3A
Output Type
Single
Output Voltage
24Vdc
Output Frequency
50/60Hz
Input Voltage
180-264Vac
Output Power
200W
Warranty
3 Years
Size
329*46.5*30MM
Material
Aluminum Housing
Protection
Over-load, Over-voltage, Over-current, Short-circuit
High Light
8.3A LED Light Box Power Supply, Aluminum Housing 200W 24V LED Driver, WHOOSH LED Light Box Power Supply
Customer Questions & Answers
Did not match any questions!
You can tick the products you need and communicate with us in the message board.
| | MODEL | SIZE/L*W*H (MM) | AC INPUT VOLTAGE | DC OUTPUT VOLTAGE | OUTPUT CURRENT | RATED POWER | HIGH LIGHTS | PCS/CTN | WARRANTY |
| --- | --- | --- | --- | --- | --- | --- | --- | --- | --- |
| | HX-60GCL-12 | 192×46.5×30 | 180-264VAC | DC 12V | 5A | 60W | Silica sealed interior | 48 | 3 Years |
| | HX-60GCL-24 | 192×46.5×30 | 180-264VAC | DC 24V | 2.5A | 60W | Silica sealed interior | 48 | 3 Years |
| | HX-100GCL-12 | 230×46.5×30 | 180-264VAC | DC 12V | 8.3A | 100W | Silica sealed interior | 50 | 3 Years |
| | HX-100GCL-24 | 230×46.5×30 | 180-264VAC | DC 24V | 4.17A | 100W | Silica sealed interior | 50 | 3 Years |
| | HX-150GCL-12 | 280×46.5×30 | 180-264VAC | DC 12V | 12.5A | 150W | Silica sealed interior | 36 | 3 Years |
| | HX-150GCL-24 | 280×46.5×30 | 180-264VAC | DC 24V | 6.25A | 150W | Silica sealed interior | 36 | 3 Years |
| | HX-200GCL-12 | 348×46.5×30 | 180-264VAC | DC 12V | 16.7A | 200W | Silica sealed interior | 30 | 3 Years |
| | HX-200GCL-24 | 348×46.5×30 | 180-264VAC | DC 24V | 8.3A | 200W | Silica sealed interior | 30 | 3 Years |
| | HX-300GCL-12 | 348×46.5×30 | 180-264VAC | DC 12V | 25A | 300W | Silica sealed interior | 30 | 3 Years |
| | HX-300GCL-24 | 348×46.5×30 | 180-264VAC | DC 24V | 12.5A | 300W | Silica sealed interior | 30 | 3 Years |
INQUIRY
| MODEL | SIZE/MM | AC INPUT | DC OUTPUT VOLT. | OUTPUT CURRENT | RATED POWER | COOLING | PCS/CTN | WARRANTY |
| --- | --- | --- | --- | --- | --- | --- | --- | --- |